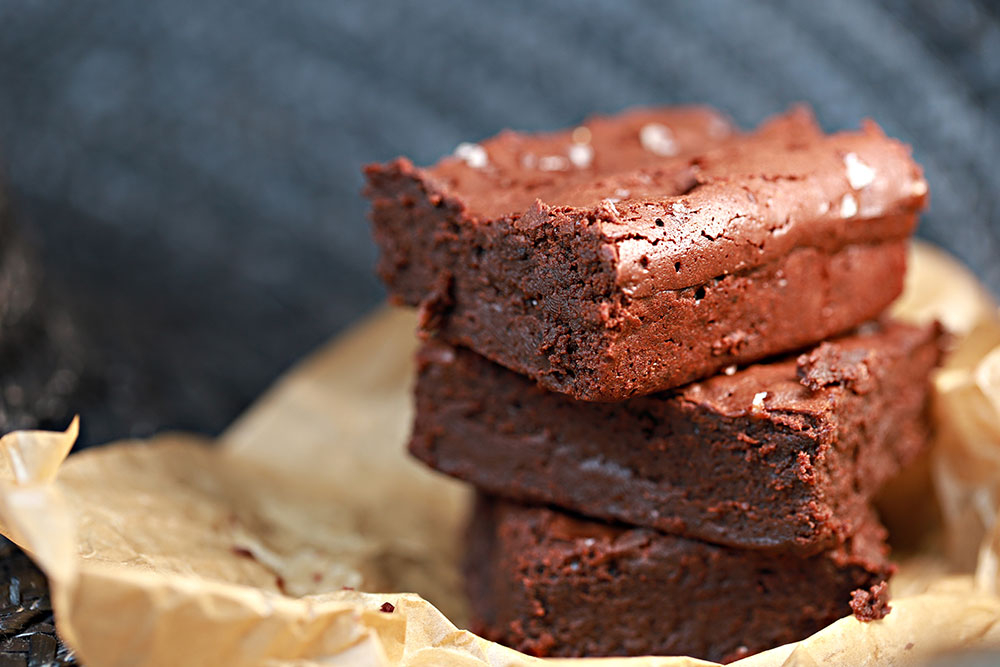 Cacao Bars
BATTER
¼ cup coconut (shredded)
2 tbsp honey
1 tsp coconut oil
3 tbsp almond butter
1 tbsp cacao (pure - chips)
2 tbsp coconut butter
TOPPING
⅓ cup cacao (pure - chips)
STEP 1: Line the bottom of the baking dish with a layer of cling wrap or baking paper.
STEP 2: Mix the almond butter, coconut butter, coconut flakes, honey, cacao chips and coconut oil together in a bowl. Stir well with a spoon until the batter is fully combined.
STEP 3: Spoon the batter onto your lined baking dish. Spread it out evenly, about 1 cm thick.
STEP 4: Once the batter is evenly spread, add ⅓ cup cacao chips on top. Make sure to press them firmly into the batter to ensure that they stick and don't fall off later.
STEP 5: Score the batter with a knife, once down the middle lengthwise. Then score 5 times across, making two rows of 6 bars each.
STEP 6: Place the baking pan in the refrigerator for at least an hour.
STEP 7: After removing from the refrigerator, peel the plastic off the bar, which will have set and hardened. Separate the bars at the score lines and store covered in the refrigerator.
NOTE: Bars should stay refrigerated until eating, as they will begin to soften and lose their shape at room temperature.